Paris Motor Show 2018
Paris Motor Show 2018
16th October 2018
Paris Motor Show: Best in Show
You could say that the Paris Motor Show 2018 was very plugged in, if you'd pardon the pun. A huge quantity of the manufacturers appeared across the 10-day event with hybrid and electric cars either new, concepts or an electrical take on their already existing cars. But not to worry petrol heads there were still many gasoline powered machines to fuel your needs.
The expo was first held in 1898 in the Jardin des Tuileries in the French capital and the last show in 2016 was a great success attracting 1,072,697 visitors, including 10,000 journalists. This year we have seen a drop-in exhibitor numbers however there is still plenty to see.
Electric
Nowadays it seems that it would be strange to go to any sort of motor show and not have at least one electric car whereas this year we've had a lot! I have to say that my favourite amongst the electric cars on show was the Peugeot e-Legend Concept with its sleek body and beautiful bright blue velour interior it is a look to the future on a car that offers great looks with a charge at autonomous driving and fully electric power. If the whole show had to be summed up into a single car it'd probably be this one!
(Image: gq-magazine.co.uk)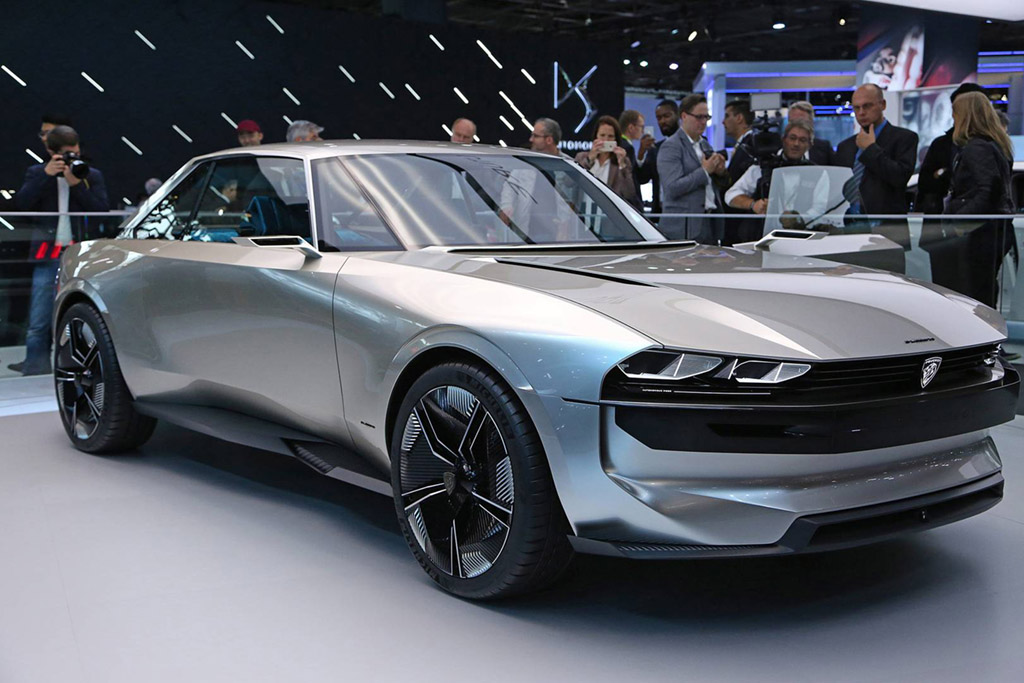 While unveiling the e-Legend Concept, Peugeot also decided to show us a car we'll actually be able to buy and like said previously they have added hybrid options for the 508 and 508 SW, the hybrid will combine a 178bhp PureTech petrol engine with an electric motor and 11.8 kWh battery for a total of 222bhp, while increasing the power the hybrid option also increases range and efficiency promising up to 25 miles of zero-emission driving.
BMW offer changes to the i3s with a bigger battery for more range, simple but great which means you won't need the battery extender previously offered. Then Citroen showed their concept while not as exciting as Peugeot's this one is a lot more likely to be rolling out on our streets, although they haven't said they are going to build it yet the concept is the SUV C5 Aircross plug-in hybrid and since it's a concept there isn't any real details on it yet. Then DS Automobiles (owned by Peugeot and Citroen) showed off their DS7 Crossback E-Tense which is also a plug-in hybrid, however there are a few more details here. The car has a total of 300hp, 2/3 coming from the petrol engine and the other 1/3 coming from the electric motor, it's 4-wheel drive, has an 8-speed automatic gear box and can produce a range of around 50km on just electric power alone.
(Image: autoexpress.co.uk)
Next was the CR-V Hybrid from Honda matching a 2 litre petrol engine with an electric motor to give out a combined to give 185hp and allow it isn't the most powerful, it can return 55mpg which would normally be seen in a diesel it comes in FWD or 4WD. Then KIA showed us the e-niro which is an electric version of the niro pretty simple really. Then Mercedes came along with the EQC which is a mid size all electric SUV, the inside includes all the great tech that you see in other Mercedes cars.
(Image: bmwblog.com)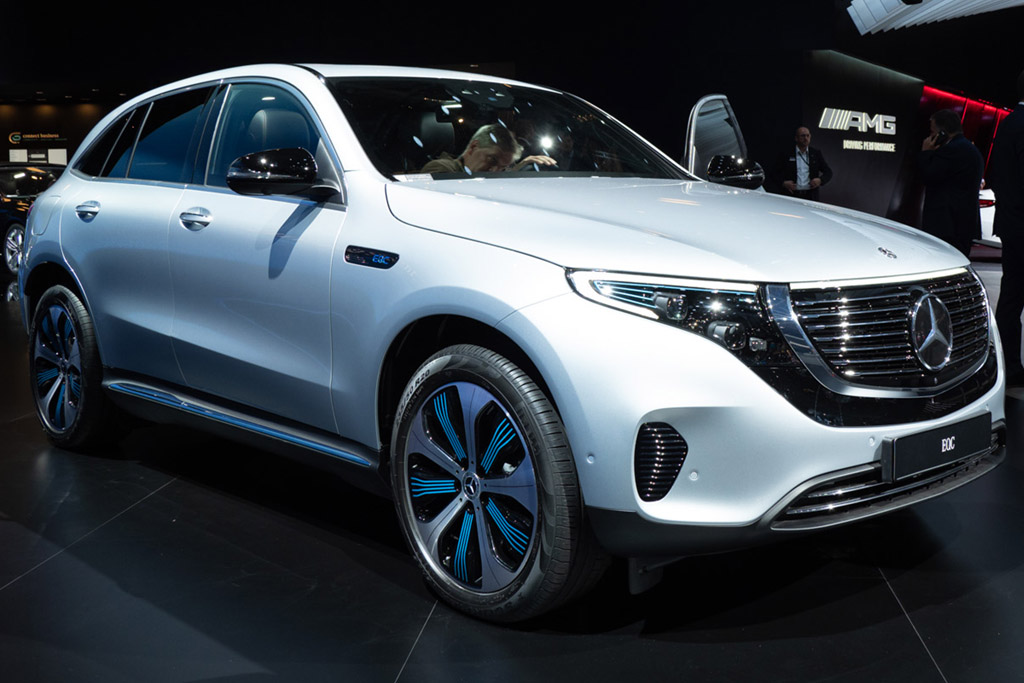 Now we come to Renault they debuted with a concept car, although it is more like a hotel on wheels; the EZ Ultimo is Renault's look forward to an autonomous car that is built for pure luxury, a long body gives a limousine feel and the inside just screams everything but car, I don't even think you would know you were in one. Then Renault debuted a car which will be much more attainable it is the K-ZE which is a fully electric car and is being hailed as an affordable electric car which is rather refreshing, the K-ZE is planned to roll out to the Chinese market first with a launch next year and then it will be hitting our markets by 2021.
(Image: commons.wikimedia.org - Matti Blume)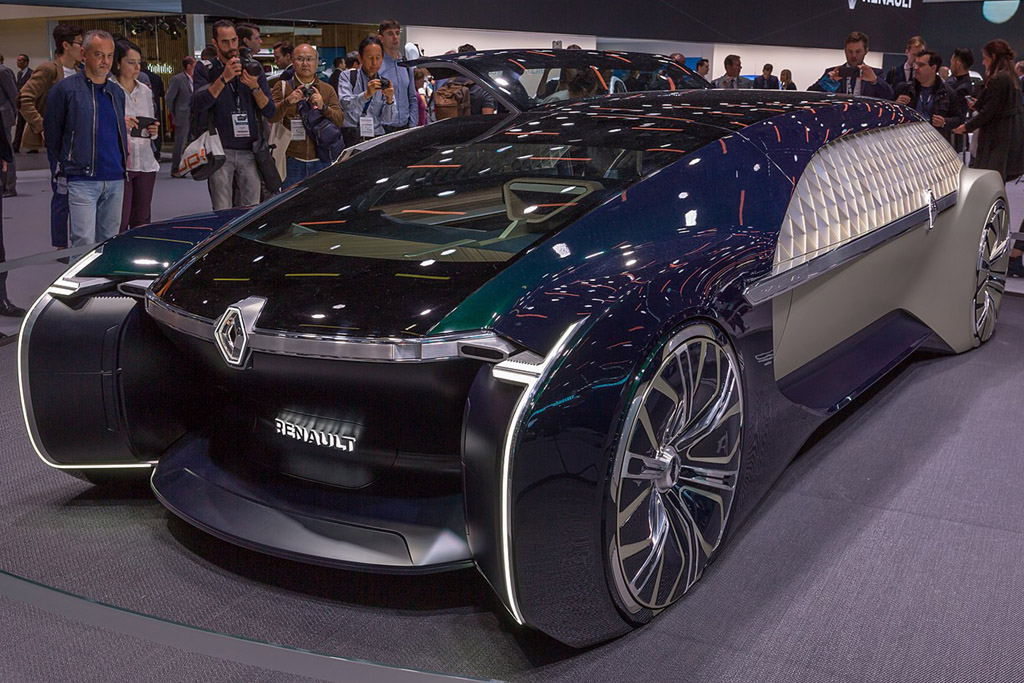 Skoda showed us their concept take on a hybrid sporty hatchback, something to battle the Golf GTI except this will match a 1.5 turbo petrol engine with an electric motor to produce 250 hp, 0-60 in about 7 seconds and it will apparently get you 43 miles on electric power alone. Smart showed a concept car which is fully electric and shows how they can be creative with styling to produce a cool looking 2 seater. Telsa brought 3 cars to the expo, however none of them new and although they were cars we have all seen before I don't think you can get tired of looking at a Tesla.
(Image: autoexpress.co.uk)
Petrol/Diesel
As said in the intro, the Paris Motor Show was dominated by the big trend of electric/hybrid cars however there were some fuel filled cars for some people who don't enjoy putting their car on charge every night like a mobile phone.
Audi showed off the new A1 and the R8 GT3 Evo LMS Racer which looks great in the racing-trim however the big news was the world premiere of the SQ2 includes the same engine you get from an S3 providing 300hp and it includes uprated brakes, suspension and styling.
(Image: autoexpress.co.uk)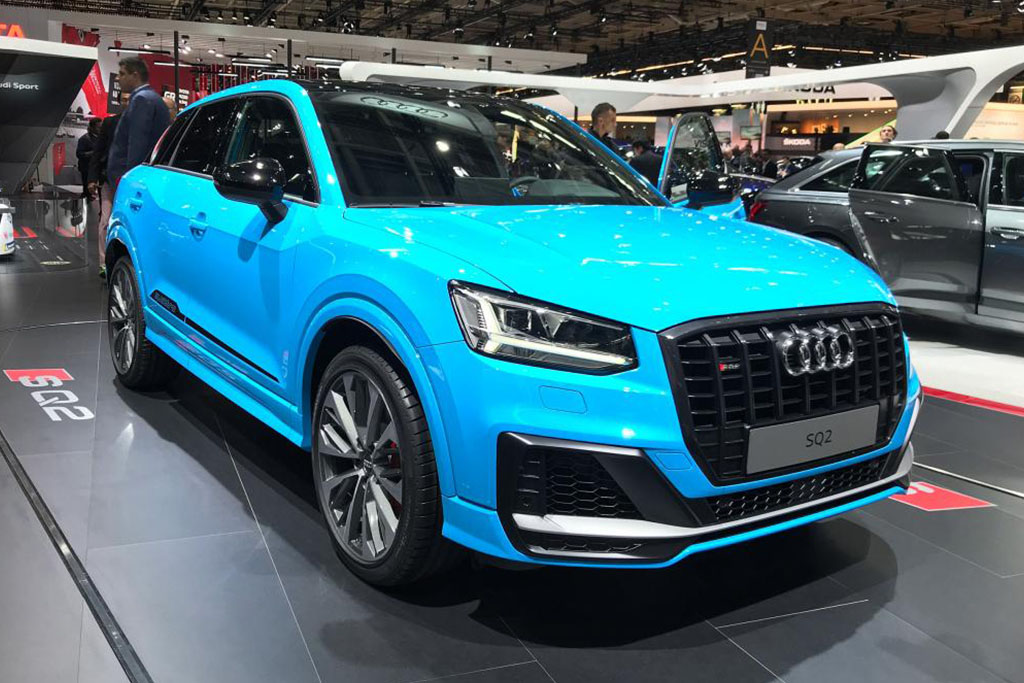 Then BMW came to create the big news, unveiling the all new 3 series, it's an all new car with an all new design, it's slightly bigger than the old car for more interior space though it is lighter too. BMW also brought the Z4 which looks sporty with a great driving position, nice and low to the ground and you get all the latest tech that you would expect. DS showed us the DS 3 Crossback which is a mini SUV and actually looks a lot better than other small SUVs it will be battling against.
(Image: bmwblog.com)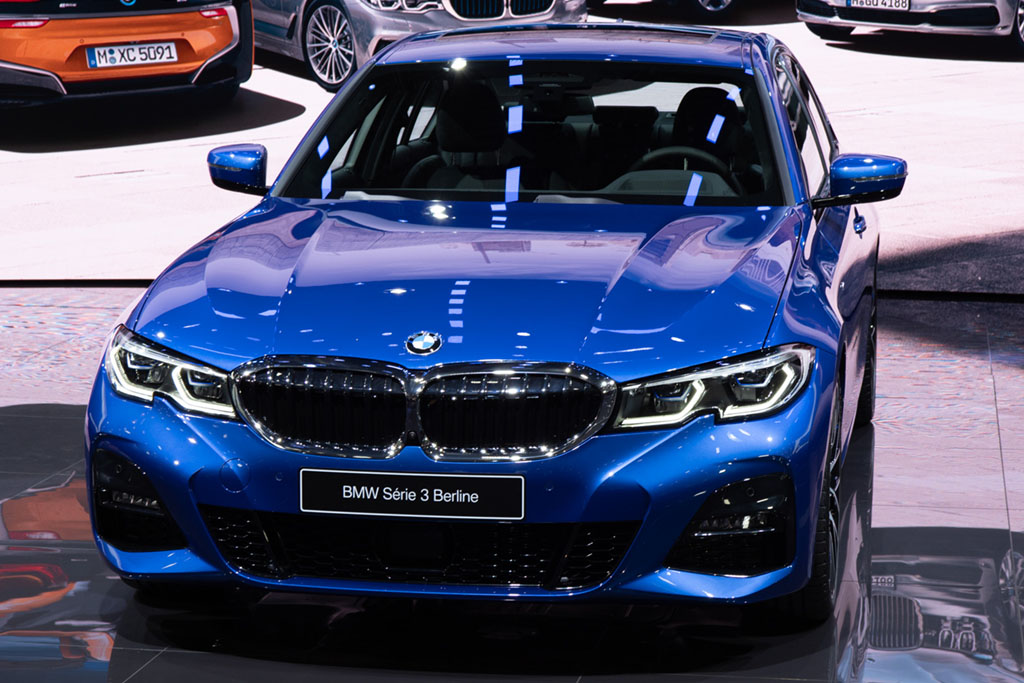 Then there was Ferrari, the Italian manufacturers showed off the 2 limited edition cars that they were offering which would only cost you around £1.6 million EACH the Monza SP1 & Monza SP2 which are based on the 812 Superfast however have had some serious styling rework done to them and they are designed to kick off a new range from Ferrari called Icona which will be elegant supercars with the elegant price tag.
(Image: carmagazine.co.uk)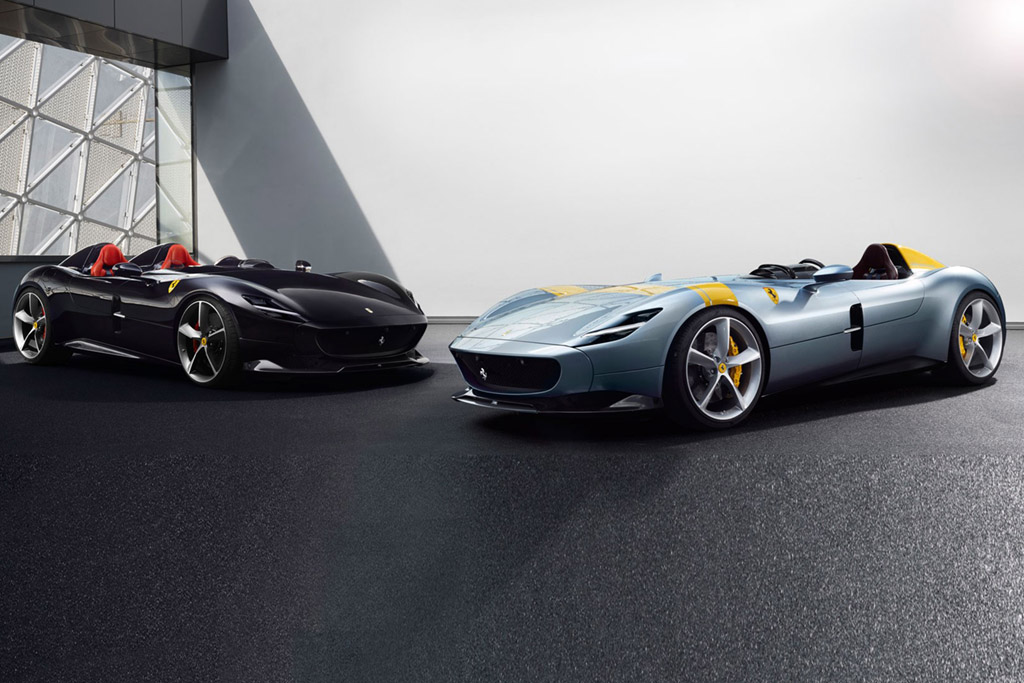 The Infiniti Project Black S isn't new however we now know what powers the beast, it's a twin turbo 3 litre V6 with 2 formula 1 style energy recovery systems giving a total of 570 hp. Jaguar celebrated 50 years of the XJ series at the expo, having an original XJ6 on display which was actually owned by Sir William Lyons, the Co-Founder of Jaguar and to celebrate Jaguar released a special edition of the current XJ aptly named XJ50 then they had the F Pace SVR with sportier elements from the outer to interior including body hugging bucket seats but what really makes it stand out is the 5 litre Supercharged V8 with 550hp.
(Image: car.info)
Land Rover showed us only one car and it isn't one you can buy but may see, if you are ever stuck in the Austrian mountains, it was a concept but now it is ready to be rolled out; it is a redesign of the Discovery and will be used by the Red Cross to help rescue people. They managed to turn t to an even more extreme off-roader with extreme off road tyres and can pretty much go further than any other vehicle but even when it gets to that point and can't go any further it comes with a drone, yes, a drone, which can be used to locate people that are caught in any number of accidents.
(Image: commons.wikimedia.org - Matti Blume)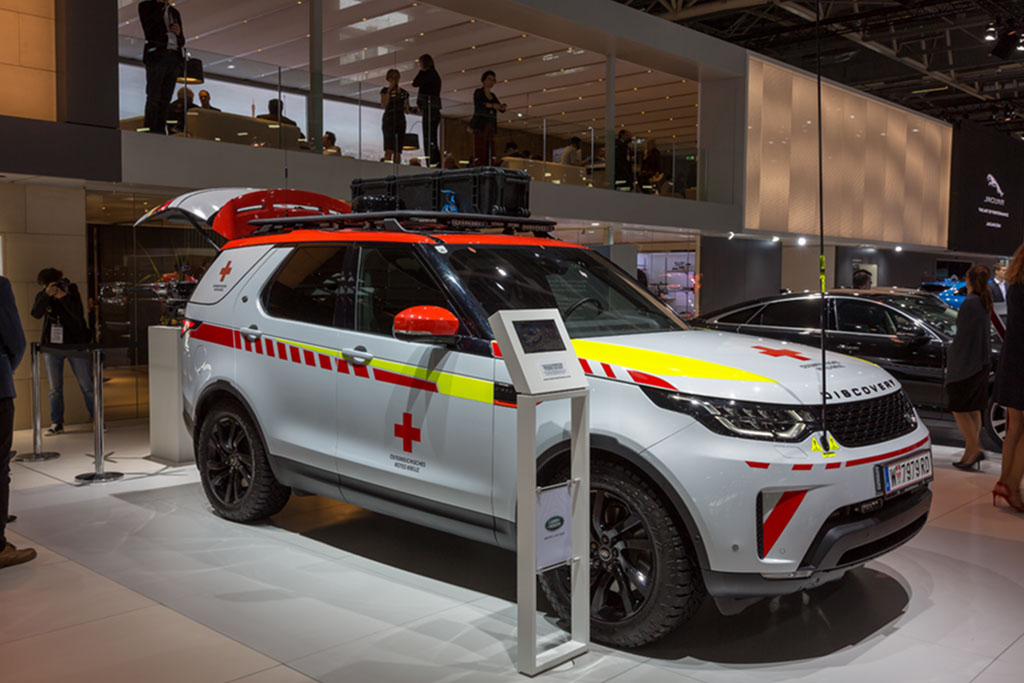 Mercedes popped up with a new GLE and while it is recognisable as such, everything was new, the panels the platform and even the engines which included the newest range of Mercedes engines. On the inside all the tech has been improved from the old GLE as expected by Mercedes' high standards and the biggest news about the new GLE is that you can get it as a 7 seater. They also brought the AMG A 35 which is a car to rival the Golf R or Audi S3, it comes with everything to can expect from an AMG, lots of power great looks and a sporty feel.
(Image: motorauthority.com)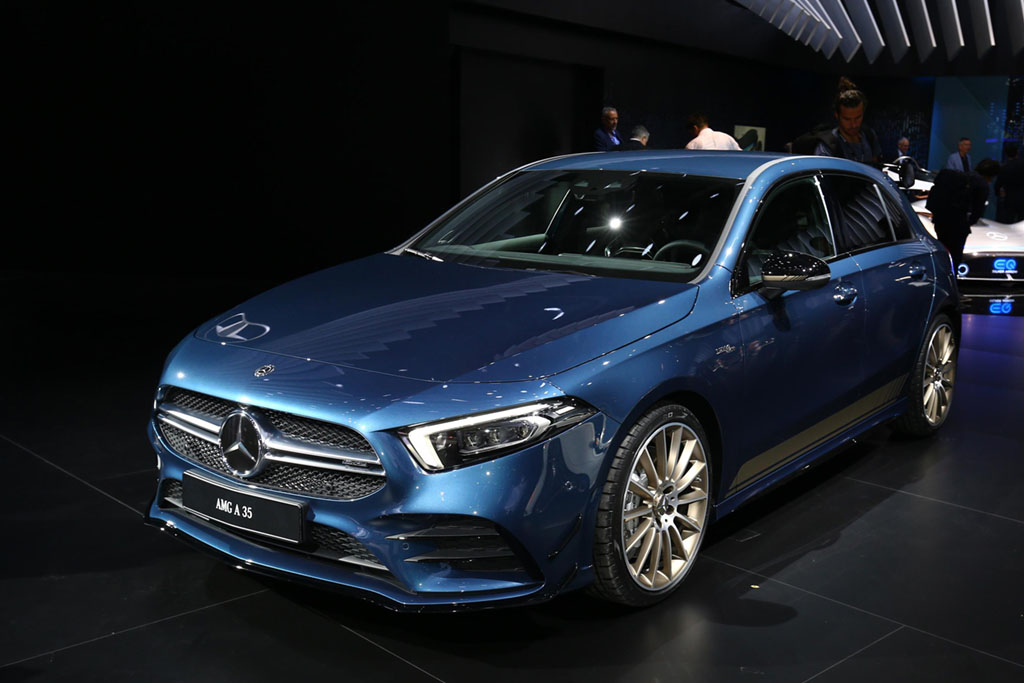 Porsche offered the new 911 Speedster concept so not a real road car as of yet, underneath the skin it's basically a GT3 with the engine offering 500hp however the body is based upon the 911 Carrera Convertible however this concept car comes with some distinct differences the front bumper is changed and made out of carbon fibre, the wind screen is more steeply raked in the aim to make it look more aggressive and the back is double bubble back cover which is carbon fibre as well, it doesn't have a traditional cabriolet roof it comes with a tonneau cover to prevent you from getting wet if it rains.
(Image: motorauthority.com)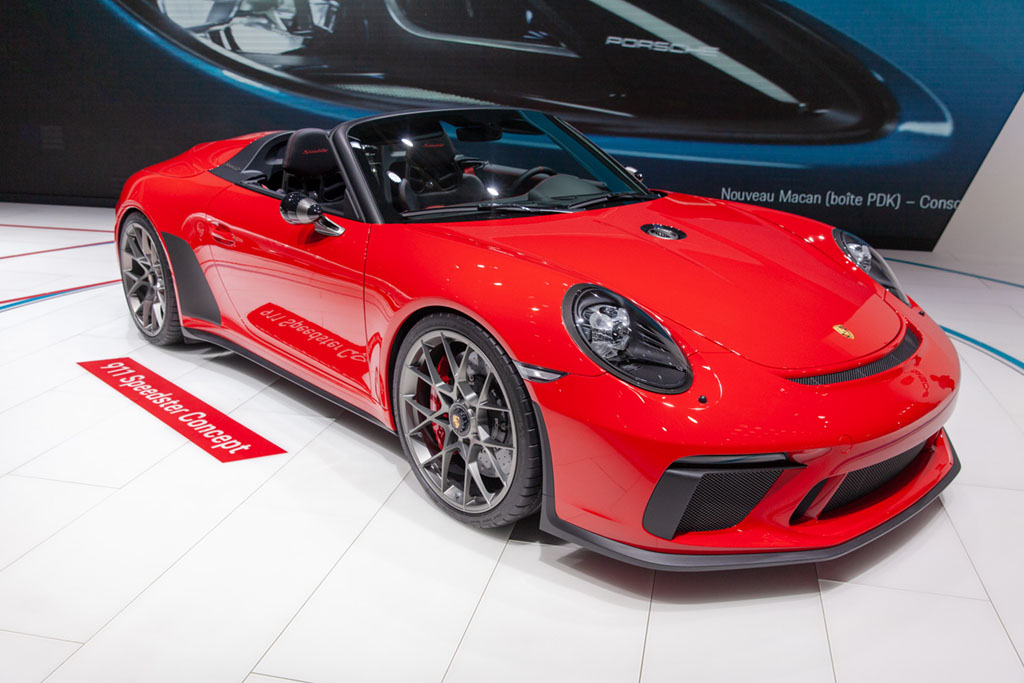 In conclusion, the Paris Motor Show offered quite an array of cars and is something to research for any car lovers out there, offering a range of manufacturers from all over the globe not just showing off their new cars but concepts cars which paint ideas of what we can expect in the future. In the meantime you can come back to read latest blogs and stay up to date with any news/offers that we have for you.
(Image: autocar.co.uk)
*Right Car Ltd do not own any of the images shown in this article and advise you to research the websites given for each image.
Author: James McAra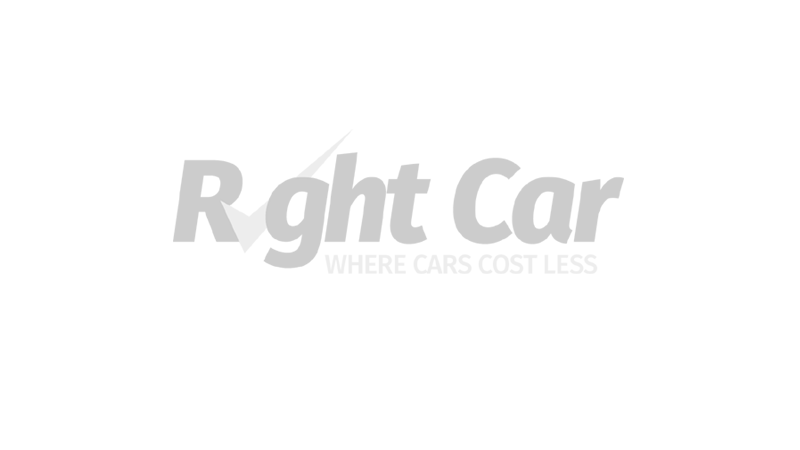 Check out other recent blog posts
Check out our latest events/offers
The RightCar Latest Offers are currently being updated. Check back soon.