Discover the FordPass app and FordPass Connect!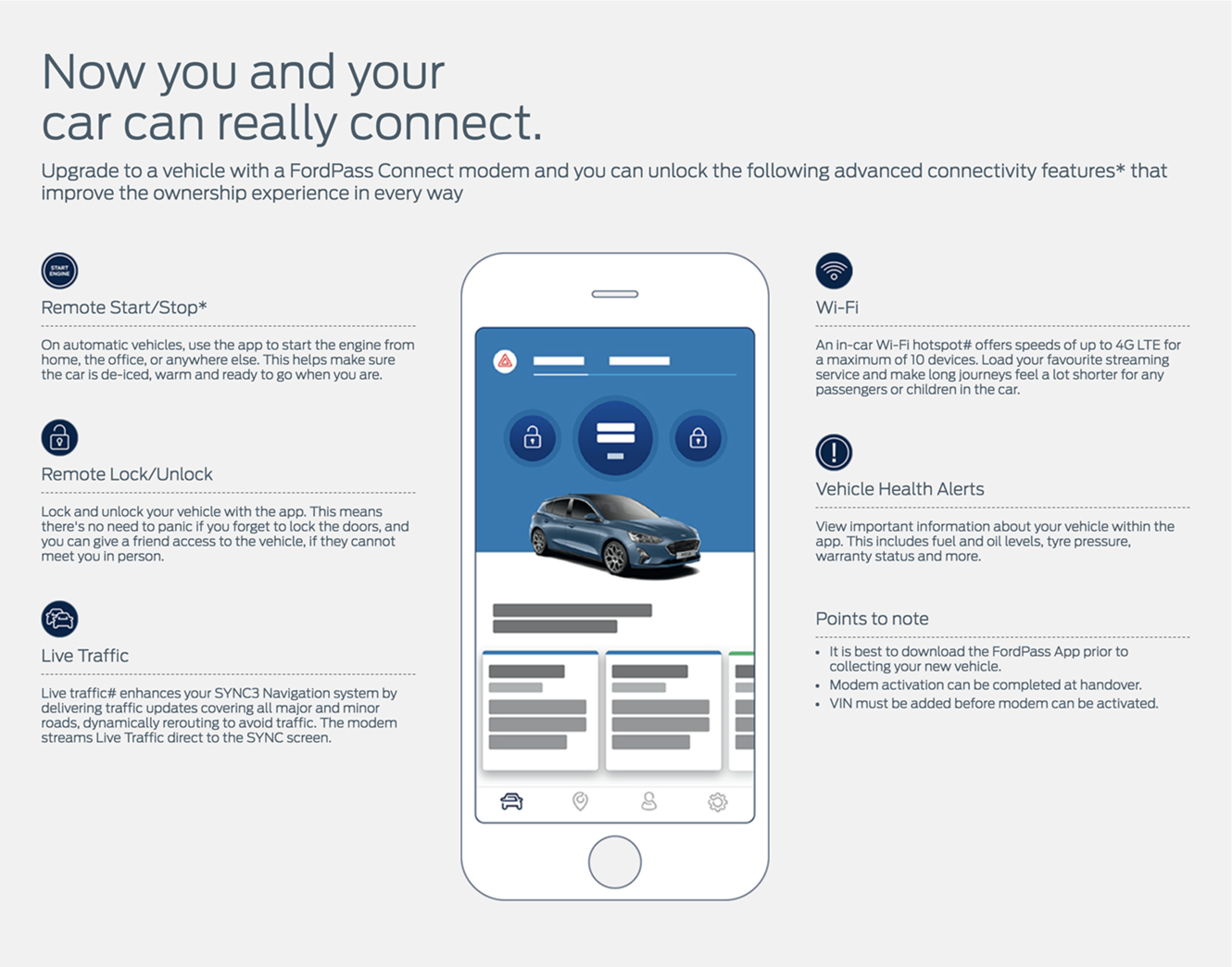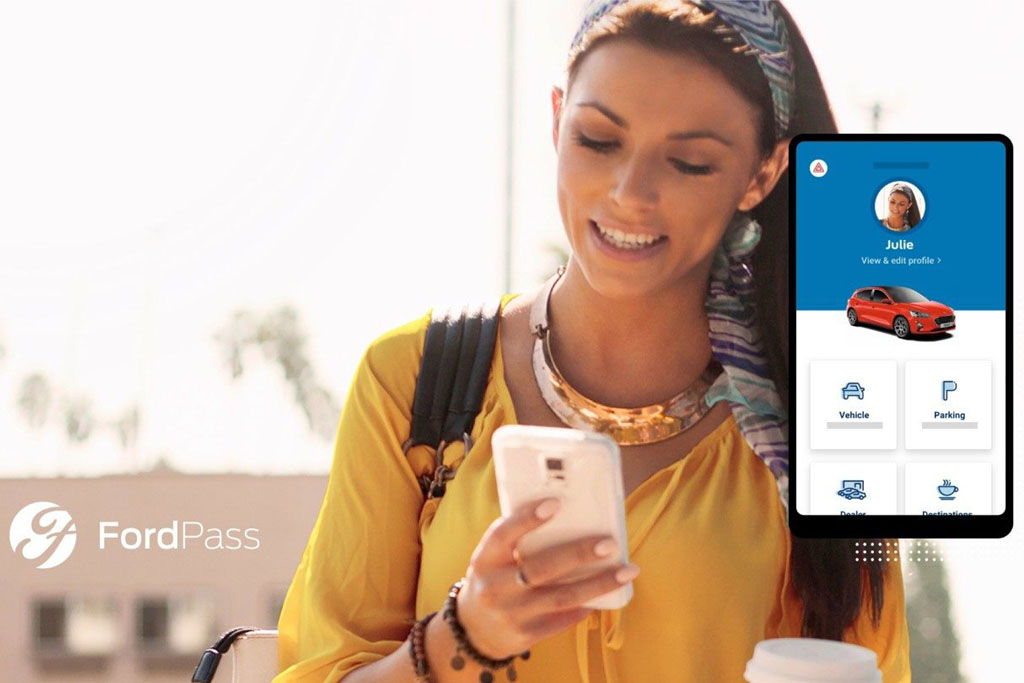 Let us introduce you to the FordPass app, it is designed to be an al in one app that allows you to find multiple services and control your vehicle from your phone. The app has perks and benefits which only makes your life easier and worry free when it comes to your car. When it comes to your vehicle FordPass looks after it for you, remembering important dates and time and letting you know when to fill your tank or the closest parking spots. The app is available for both Android and iOS devices so download it now and have complete piece of mind.
FordPass Features
The features for the FordPass app include:
My Vehicle - Unlock, locate and start your car from anywhere in the world. Keep an eye on fuel levels, service records and warning lights to make sure you're never caught out.
My Dealer - FordPass holds all of your main dealer service history, with reminders for your annual service and convenient remote calendar you never need to pick up the phone again
Park - You'll never lose the car again! FordPass automatically remembers where you've parked. Find a space or even reserve a parking space ahead of arrival with FordPass Park. Park Smart.
Fuel - The fuel gauge ensures you never forget to fill up. Plan ahead – view nearby petrol stations, with handy price comparisons so you get the best deal every time you refuel.
For all video tutorials find the FordPass YouTube playlist here.

FordPass Connect
FordPass Connect is an optional extra on the All-New Ford Focus, the Connect technology is an addition to the FordPass app which allows you to use exclusive features to control your vehicle via your mobile phone.
The on-board modem comes with 3 months or 3GB of data, with the option to by more data bundles once used. FordPass Connect has a number of advantages all at your fingertips including Live Traffic updates, in-car Wi-Fi and you can even place an eCall in your vehicle in the time of an emergency and your exact location is detected.
Additionally, the FordPass Connect allows you to start up your engine from anywhere at all whether it be your home or work. This is useful on those freezing winter mornings, when all you want to do is to get into a de-iced, warm vehicle after or before work, in addition you can also lock and unlock your car too, from your phone!
Benefits of FordPass
FordPass is at the centre of your car, it tells you everything you need to know about parking spaces, fuel levels finance payments and vehicle services.
Manage - Keep an eye of your payments, book a service or check your fuel level to know when to fill up.
Simple - Easy to use and navigate through the app as well as in the real world on a daily basis.
Efficient - Check traffic, find parking spaces and know when and where to fuel before you set off.
Secure - The app is secure allowing you to make payments for parking as well as keep other data safe.
Support - One Click away from a FordPass guide for advice and 24-hour help.
Convenient - The convenience of using the app to start your car and set temperatures is splendid.
Rewards - Countless rewards through the Perks service of FordPass
Contact
For any help or information you need about or when using the FordPass app then you can use the in app guides or buttons to contact a member of the FordPass team. For more information there are contact details below:
FordPass Contact Number: +44 1277 254745
FordPass Email: fpgbr@ford.com
Right Car Ford - Beverley Contact Number: 01482 887577
Right Car Ford - Beverley Email: info@rightcar.co.uk
* Photos for illustration purposes only