Class 7 MOT Testing for Commercial Vehicles from £49.99
Not all MOT test centre's can cover larger classes of MOT test. However at Right Car we offer Class 7 MOTs where our qualified Class 7 MOT centre is equipped with wider loading bays and five-tonne ramps for larger vehicles. Our Class 7 MOT centre is approved by the DVSA and is specially equipped to cater for Class 7 goods vehicles including vans, high tops and flat-bed trucks.
What is covered in a class 7 MOT?
Fuel System, No leaks Fuel cap fastens and seals securely
Exhaust Emissions, Dependent on age and fuel type, each vehicle needs to meet specific emission requirements
Exhaust System, Secure, Complete, No serious leaks, Effective Silencers
Seat Belts, Type, Condition, Operation, Security
Seats, Front seats must be secure, Can front and rear seat backs be secured in the upright position, Open, Close, Latch securely, Mirrors, Presence, Condition, Security
Brakes, Tyres, Wheels, Registration plates, Lights, Bonnet, Wipers, Washers, Windscreen, Horn, Steering, Suspension, Vehicle Identification Number
To book your £49.99 class 7 MOT at Right Car to confirm vehicle specifications.
MOT Retest Policy
You only need a partial retest if you leave the vehicle at the test centre for repair and it's retested within 10 working days. There's no fee for this.
You only need a partial retest if you take the vehicle from the test centre for repairs and take it back within 10 working days. You can be charged a partial retest fee for this.
You can take your vehicle away if your MOT certificate is still valid.
If your MOT has run out you can take your vehicle to:
have the failed defects fixed
a pre-arranged MOT test appointment
In both cases, your vehicle still needs to meet the minimum standards of roadworthiness at all times or you can be fined. In all other cases, you'll need to get a full retest and pay the full MOT test fee again.
Book Your Appointment Now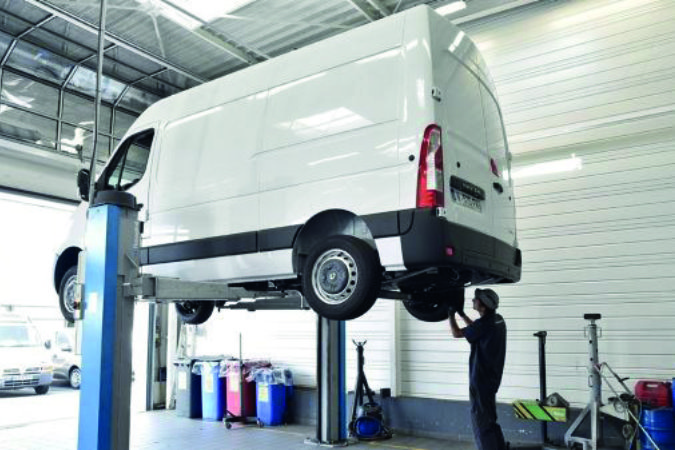 Fully professional service for you and your commercial vehicle
Receive professional care at an affordable price including:
Courtesy Van Available
Free Refreshment
Free WiFi
Collection & Delivery Available
Free Match Guarantee