From cars to vans, we do MOTs
As you'd expect from Right Car Ford, all our work is conducted by trained technicians to exacting standards. What you might not know is that we can also MOT your van, camper van, horsebox, minibus or motorhome. We can also provide class 7 MOTs at the same price!
Class 4 MOT £39.99
Class 7 MOT £39.99
Book Your Appointment Now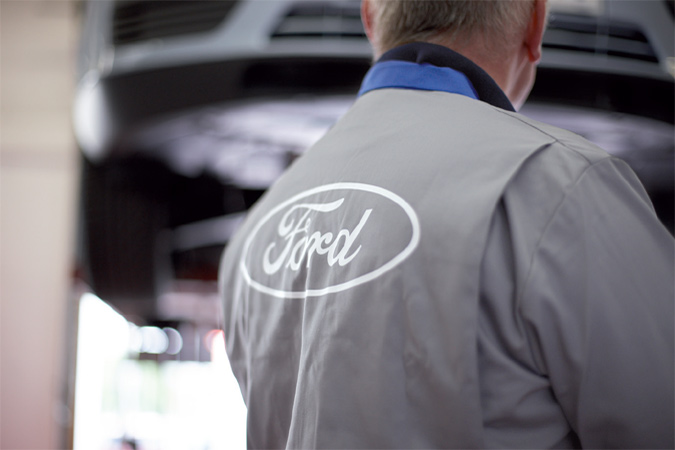 An MOT at Right Car Ford takes around 1 hour, however please allow some extra time in case any minor repairs are needed and for our team to complete all paperwork. Book your class 4 (Car) MOT online.
Class 4 MOTs
​An MOT is a legal requirement for most cars, but not only that, it ensures that your vehicle meets the minimum legal safety level. As a guide, you need to test a car when it is three years old and then annually after that. Without a current MoT certificate, it is illegal to drive your vehicle or renew your road fund license. When you choose Right Car Ford to MOT your car or small vehicle, you can expect competitive prices, a time to collect your car that suits you and, if you're not quite sure what everything means, we can sit down and go through it with you.
MOT Retest Policy
You only need a partial retest if you leave the vehicle at the test centre for repair and it's retested within 10 working days. There's no fee for this.
You only need a partial retest if you take the vehicle from the test centre for repairs and take it back within 10 working days. You can be charged a partial retest fee for this.
You can take your vehicle away if your MOT certificate is still valid.
If your MOT has run out you can take your vehicle to:
have the failed defects fixed
a pre-arranged MOT test appointment
In both cases, your vehicle still needs to meet the minimum standards of roadworthiness at all times or you can be fined. In all other cases, you'll need to get a full retest and pay the full MOT test fee again.
What if my car fails?
If your car fails its MOT, or our technicians see that repairs are required in the near future, we'll present you with all the options and prices up front. You will never get a bill you weren't expecting. When you have the work done at Right Car, we'll make sure the work is completed to exacting standards, by trained technicians. All repairs using genuine Ford parts are guaranteed for 12 months, nationwide.
Go mobile. Get the FordPass App.
Out on the road
Find parking spots in towns and cities across the UK. No more searching and circling: see likely availability, price and location of parking spaces, then let FordPass direct you straight there for fast and efficient parking.
Live traffic
Avoid the gridlock, hold-ups and queues with Live Traffic. If your vehicle is equipped with SYNC 3, FordPass will pair with your SatNav system to deliver live traffic updates.
Ford Guides
Whether you're planning a journey or you're on the road, when you need help our trained team of FordGuides are available via live chat and phone. Additionally, Roadside Assistance is available in just a few taps.
Find a Ford
Dealer Find the right Ford dealer for you based on car service offerings and location. Set a preferred Ford dealer for your vehicles for quick and simple booking.