High quality servicing delivered by Ford technicians
Receive professional care at an affordable price including:
A 30-point FORD eCheck
Oil and filter change
Air or pollen filter change
Free wash and vac
Recommended retail price £209 Inc. VAT
Book your appointment now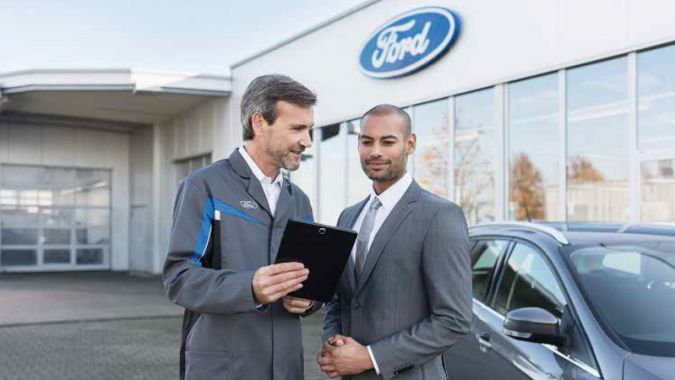 Ford Motorcraft Service
Price £209 (Inc. VAT)
Oil and filter change
30 point eCHECK
Antifreeze check and top up
Brake fluid check and top up
Windscreen washer check and top up
Check and adjust tyre pressure
Battery check
Reset service light
Wash and vac
Steering check
Visual alignment check
Brake check (wheels off)
Check and advise on transmission oil level
Pollen or Air filter change*
* The interior or air filter is not included in Ford Motorcraft Service. Replacement of both filters is optional and will result in an additional cost.
Go mobile. Get the FordPass App.
Out on the road
Find parking spots in towns and cities across the UK. No more searching and circling: see likely availability, price and location of parking spaces, then let FordPass direct you straight there for fast and efficient parking.
Live traffic
Avoid the gridlock, hold-ups and queues with Live Traffic. If your vehicle is equipped with SYNC 3, FordPass will pair with your SatNav system to deliver live traffic updates.
Ford Guides
Whether you're planning a journey or you're on the road, when you need help our trained team of FordGuides are available via live chat and phone. Additionally, Roadside Assistance is available in just a few taps.
Find a Ford
Dealer Find the right Ford dealer for you based on car service offerings and location. Set a preferred Ford dealer for your vehicles for quick and simple booking.