Brand new website! Designed with you in mind.
Brand new website! Designed with you in mind.
3rd May 2018
The antiquated Right Car website has recently undergone a complete makeover and we would like to share the steps we have taken and factors we have considered in designing a new website for 2018.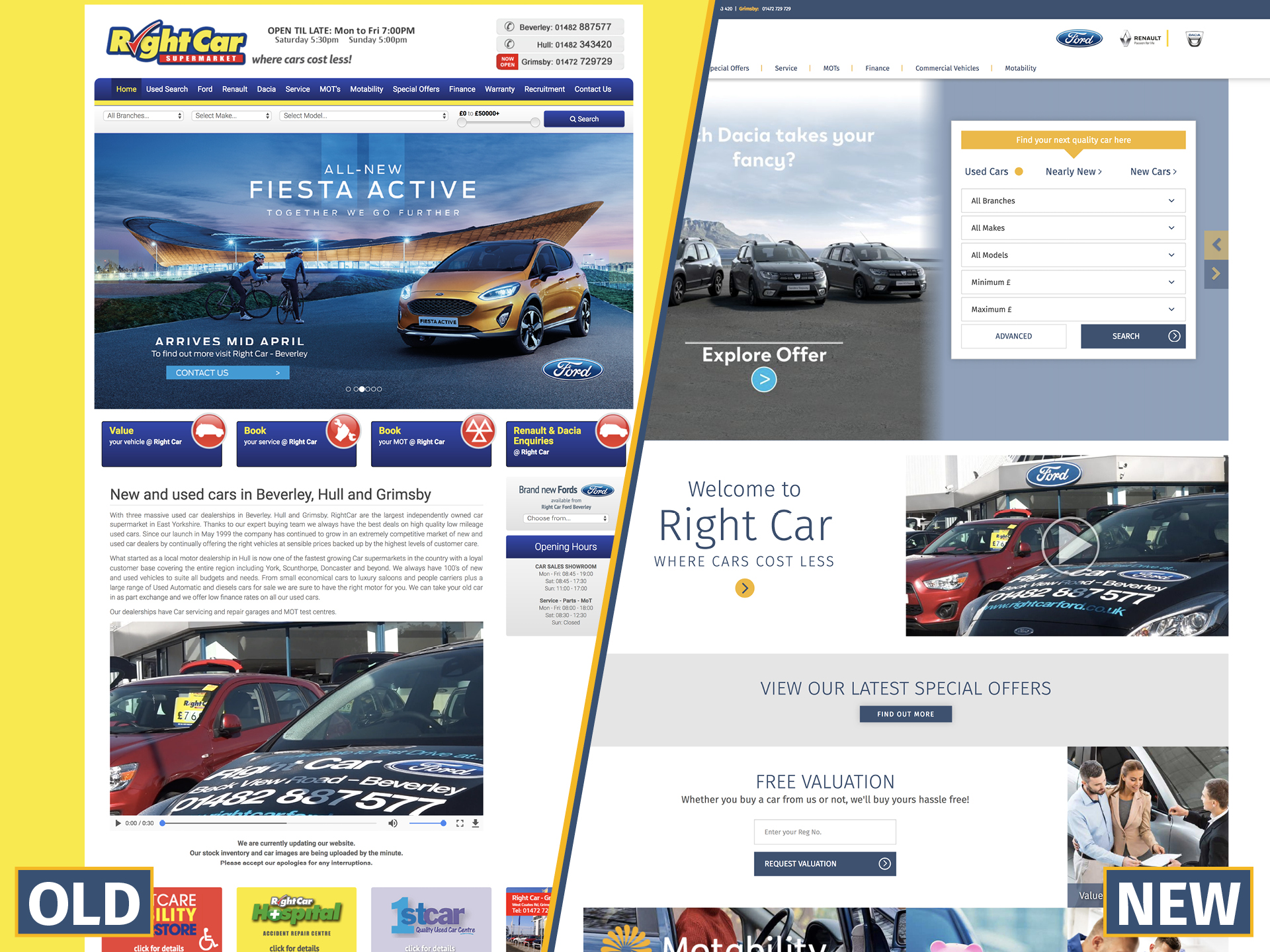 Informative
Our primary focus was to design a website that provided users with all of the information you could need when it comes to buying and maintaining their vehicle. We reviewed the services we offer and designed individual pages to provide the full detail of the available packages. While providing the detail, we made sure our design demanded clarity as well as transparency.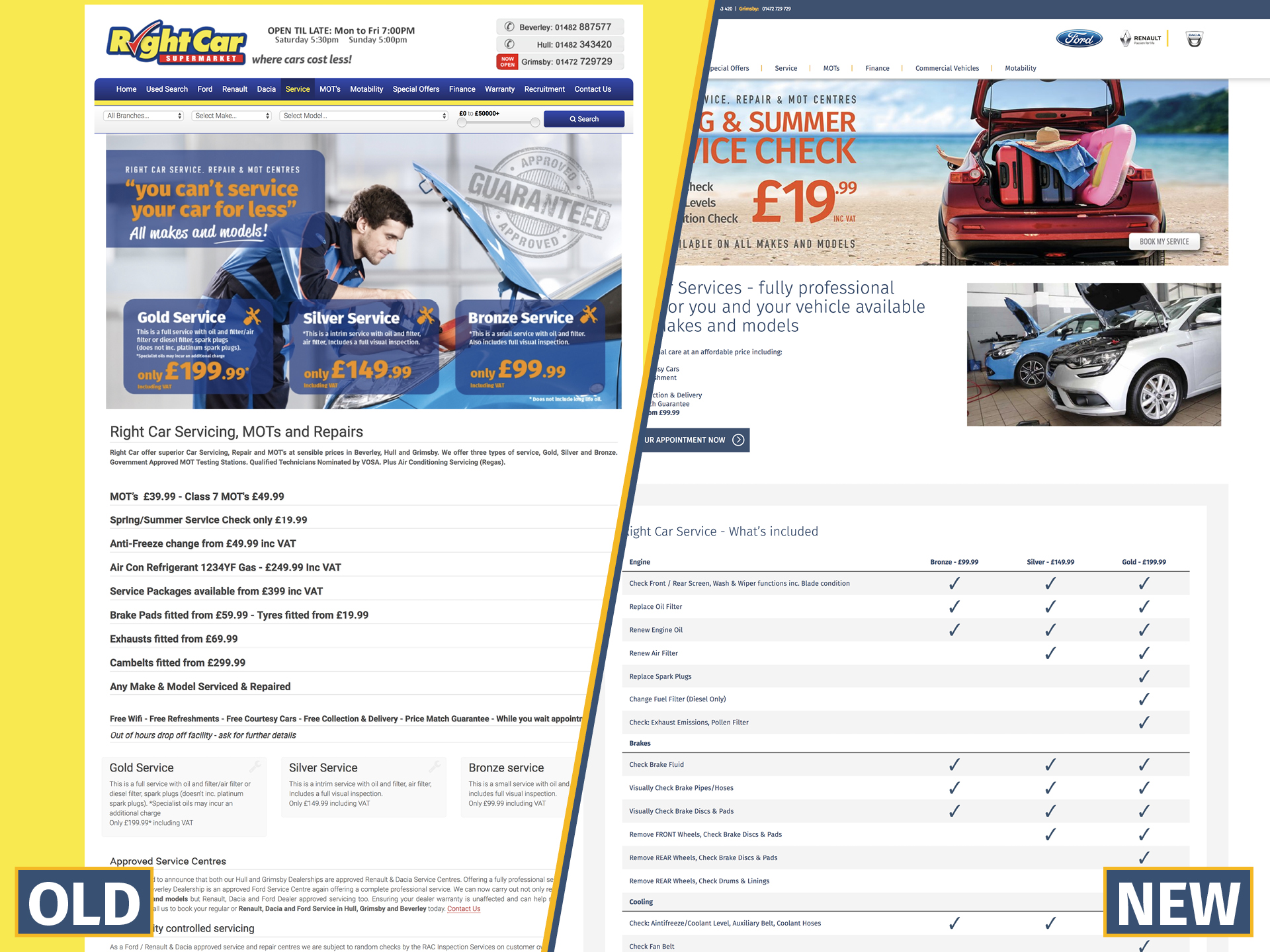 We didn't stop with services...
The details listed on our used cars has multipied several times over to ensure our users have every possible piece of information available to them. Not only are there more details on the car, but also for finance. We have now intergrated a finance calculator along side examples from a variety of providers. You can find further details on car finance in our [finance blog post]
and there's more...
Our new cars have also been refurbished with greater choice when it comes to previewing the options available with new Ford, Renault and Dacia vehicles. Highlighting the choice of colour, engine and more.
Functional
We challenged ourselves to design a website that gave our users quick and easy access to the important information they need when undergoing the careful process of choosing a car. With over 400 cars to choose from in used cars alone, there is a huge amount of variety. We needed to create a system that could filter through our stock to make it easier for our users to find their dream car.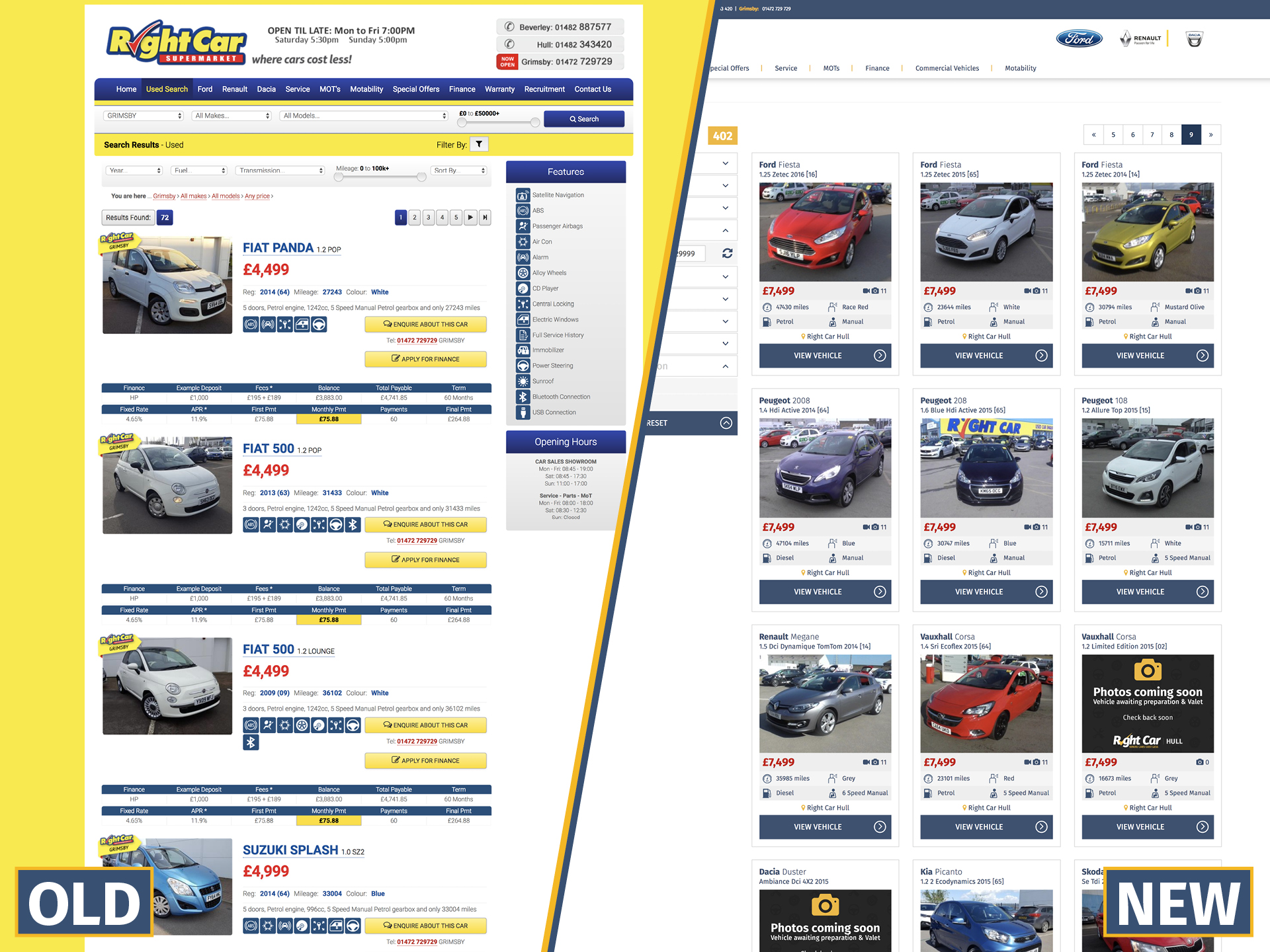 Our new and updated used car search function has 3x the amount of filter options to help navigate our used car inventory.
But that's not all...
Selecting a filter option applies instantly for super fast search results. Combine the additional filter options with a incredible speed of the search function and it results in rapid navigation of our used cars.
Browsing on mobile?
The new design prioritises compatibility with mobile devices of all shapes and sizes. We added a bucket load of interactive features to provide slick navigation throughout the website.
You don't have to just take our word for it, you can explore the new website right now. Just follow this link!
Check out other recent blog posts
Check out our latest events/offers
The RightCar Latest Offers are currently being updated. Check back soon.